Tenant auto-fill
Tenant auto-fill is a free service provided by Lettingref
If you'd rather not spend time typing in all your Tenants (or Guarantors) details in to LettingRef for the purpose of a check, Lettingref has a handy tool that automatically sends your tenants an email asking them to log on to the system and complete their own details.
Once the details have been provided you'll see an icon on the application dashboard instantly indicating that the details have been provided ready for you to carry out a check.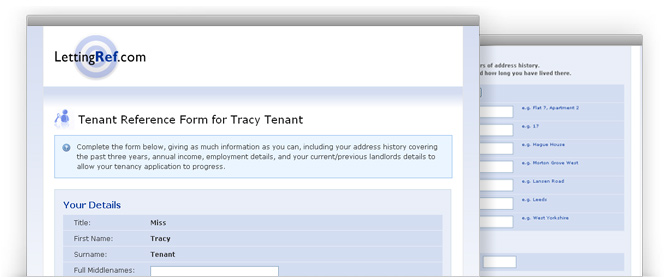 See our video tutorials for further information on carrying out a tenant reference.