Pricing
A standard instant online credit check with Lettingref costs just £9.99* and savings can be made if you purchase checks in bulk reducing the cost to as low as £6.00.
Rewards for frequent customers!
To reward our frequent and high volume customers and to speed up the order process we developed our Prepay Scheme. Simply add Prepay Credit to your account we add an extra Bonus Credit, giving you a volume discount on your references.
The more you credit account the better value and cheaper your references become.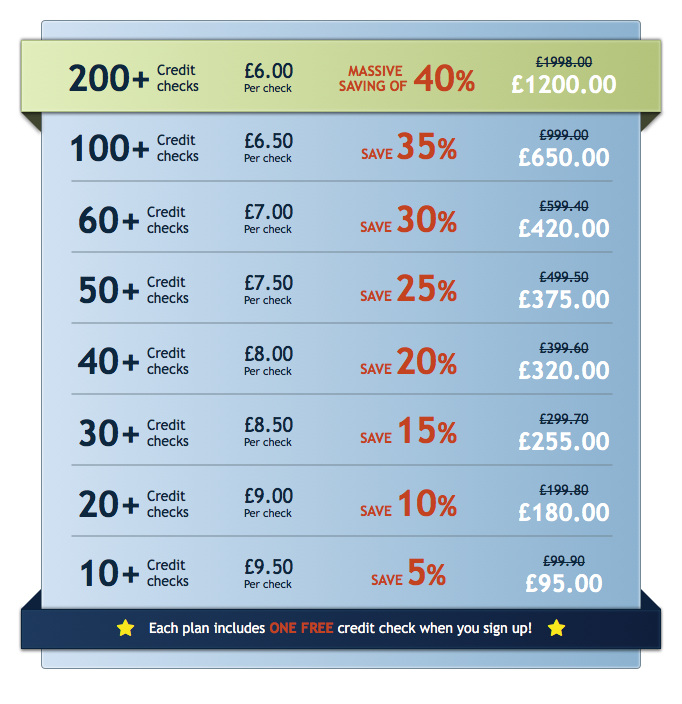 Our referee contact tools make referencing employers and previous landlords a doddle and you can work out your potential tenats affordabiliy in seconds using our affordability calculator. Here's just a few of the free features you'll have access to when you sign up today:
to use our FREE tenant referencing tools